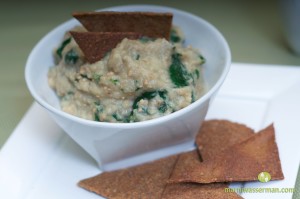 Fresh seasonal fruits and vegetables are more affordable, fresher and better retain nutrients. Think about it: They won't have to travel far and wide around the world to get to you. Produce is harvested closer to its peak instead of underripe and buying locally and seasonally reduces our carbon footprint and supports local farmers.
By eating seasonal foods you would most likely consume a wider variety of foods! If you change up what you eat according to what is in season, you won't be eating the same produce day in and day out.
Try checking out your local farmers' market to find fruits and vegetables that are in season in your area. If you prefer to shop at a grocery store, be aware of what it is season before you go shopping.
Read ahead to find out which seasonal health food, such as fruits and vegetables to purchase by season throughout the year:
Fall:
As leaves start to fall, and the weather begins to cool, you will be able to purchase a range of produce with different flavours and textures. Besides pumpkin, apples, what else is in season during Fall?
1. Cruciferous Vegetables:
Cauliflower, broccoli, brussel sprouts and kale are fall favourites. These vegetables are high in vitamin C, soluble fibre, and contain compounds known as glucosinolates, which may be preventative against cancer. The cooler the weather when harvested, the sweeter they tend to taste.
2. Pear:
Many people are unaware that there are five major varieties of pears as there is one favourite variety, Bartlett which stands out from the rest. The other four are Clapp's Favourite, Anjou, Bosc, and Flemish Beauty. Don't be shy and give them a try!
3. Sweet potatoes:
My fave root veggie, sweet potatoes are the sweetest during the fall season. They are grown in Ontario, and rich in beta-carotene and other carotenoids, antioxidants that convert to Vitamin A for healthy eyes, hair and skin. Select firm sweet potatoes that have no bruising or blemishes.
4. Asian vegetables:
Bok choy, napa cabbage, chinese spinach and chinese broccoli are grown locally in Ontario. These vegetables are good sources of vitamin A, vitamin C and potassium and are available June until November in Ontario. Make a delicious and nutritious coleslaw from grated napa cabbage with a tamari-based Asian dressing.
5. Leeks:
Leeks are in season August through February and similar to green onions, but larger in size, with a milder, sweeter in taste. Leeks are an excellent source of Vitamin C, iron and fibre – add them to soups, and stir-frys.
Winter:
During the cold winter months we need to eat foods that are hearty and warm. The root vegetables that keep well during the winter can be made into filling soups and stews.
1. Celeriac:
Celeriac grows best in colder climates, which is why its peak season is September through March. Once you get passed the exterior, the inside is tasty and has a hearty texture. Celeriac can be prepared similarly to other root vegetables as a side dish by cubing and sautéing it.
2. Winter Squash:
Winter squash is thicker skinned and in season in October, just in time for thanksgiving. Acorn squash is a variety of winter squash which is a great source of potassium. It is in season during the fall and winter when our bodies need warmth.
3. Turnips
These are not potatoes, but are cruciferous vegetables that contain vitamin C, vitamin K, folate, potassium, fibre, and glucosinolates, which protect against cancer. During the winter, turnip greens become sweeter. Roast or puree roots or you can even eat them raw.
4. Parsnips
Parsnips are a member of the parsley family which also includes carrots and celery. They have a mild, slightly sweet, and earthy flavour. Parsnips can be used in a warm soup, stew or casserole this winter and you'll get 17% of your vitamin C for the day.
Spring:
A perfect time to take advantage of all of the vibrant fruit and vegetables coming into season during the spring.
1. Spinach:
This dark leafy green vegetable comes into season in mid-spring and is a source of vitamin A, vitamin C, iron, calcium, and fibre. Spinach can be added to almost anything including your morning smoothie, salads, or pastas.
2. Asparagus:
Asparagus is briefly in season for May and June. It is a source of vitamins C and A, and an excellent source of folate. When shopping for asparagus, it does not matter about the size, look instead for crisp spears with tight heads.
3. Herbs:
In the spring, fresh herbs are in season and add vibrant flavour to your dish compared to dried herbs. Herbs are nutrient-dense meaning that they are low in calories but provide phytonutrients for the body. For the freshest herbs, grow them in your house yourself!
4. Apricots:
Purchase these during their peak season from May to August. These sweet fruits provide beta-carotene, potassium, vitamin C, and fibre. Apricots can be used to make a fresh salsa, or added to your salad. When buying apricots, make sure that you are buying them fresh or sulfite-free if dried as they are usually added to dried apricots as a preservative.
5. Peas:
Fresh peas are at their peak from April through July. Peas including sugar snap peas, snow peas, and green peas are great as they are high in fibre and are a good source of protein. Green peas are perfect to add to guacamole to increase the colour and nutritional profile or use sugar snap peas or snow peas as a simple side dish.
Summer:
When the weather gets warmer, it is important to stay hydrated outside in the warm sun. Read below for some fruits and vegetables with a high water content that keep you hydrated all summer.
1. Peaches:
When I think of summer, I definitely think of peaches. They are in season July through September and are very refreshing on a hot summer day. Peaches can grilled and topped with a little pure maple syrup, added to salads or used to make a peach smoothie.
2. Watermelon:
Another fruit that I think of when I think of summer is watermelon. It is also in season July through September and is a great treat by the pool. They have a high water content and are therefore fantastic to cool off and re-hydrate.
3. Plums
In Ontario, plums are either Japanese or European. Both of these types can be eaten, but if you want to cook with them you should use the European prune types. Look for plums that have a good colour and are free of bruises and blemishes. Plums are best eaten in whole form, used in salads or on your waffles, pancakes, or cereals.
4. Strawberries
Strawberries grown in Ontario have a short season which is June and July. These berries are an excellent source of vitamin C, fibre, and potassium. Make sure to buy organic strawberries as they are frequently sprayed with a large amount of pesticides.
5. Summer squash
Summer squash is abundant from June through October. Zucchini is a popular variety as is yellow squash. Summer Crookneck, Pattypan and Vegetable Marrow are other varieties to look out for in the grocery store or at your local farmers' market. Summer squash is an excellent lower-carbohydrate alternative to using noodles as you can spiralize zucchini and yellow squash into "noodles" and top with anything you would top pasta with. They can be eaten raw or lightly sautéed to maintain their nutritional benefits and taste.
If you want to enjoy the flavours of all the seasons and learn more about plant-based nutrition, join me for a delicious workshop, cooking class or my Fall into Health retreat right here in the studio!
In the meantime, you'll want to enjoy this Smoky Eggplant Dip, another great vegetable grown in Ontario and perfect for your late summer and fall table.
If you want to make this dip in person, join us on September 24th for some Mediterranean at our first class of the fall!
Smoky Eggplant Dip
What's In It?
2 large eggplants
1 bunch spinach (1/2 pound)
1 head garlic, roasted and mashed
2 tablespoons of lemon juice
1 teaspoon cumin
1 teaspoon salt
1 tablespoon tahini
1 tablespoon olive oil
 How It's Made
1. Preheat oven to 375F. Slice off the tip of a head of garlic and place in a piece of foil, cover with a dash of sea salt and a 1 teaspoon olive oil. Wrap up and bake on 350F for 1 hour.
2. Roast the eggplants directly over flame on stove, or in an oven until the skin blisters and the flesh feels very soft.
3. Place in a large metal bowl and seal with plastic wrap for 20 minutes or so to allow the skin to loosen.
4. When the eggplants are cool enough to work with, remove the skin, seeds and cut into small dice.
5. Wash the spinach and add to a pot with a small amount of water. Cook until wilted.
6. In a food processor, mix the garlic, lemon juice, cumin, salt, tahini and olive oil together.
7. In a large bowl, add the spinach mixture to the eggplant and mix well. Add more salt to taste.