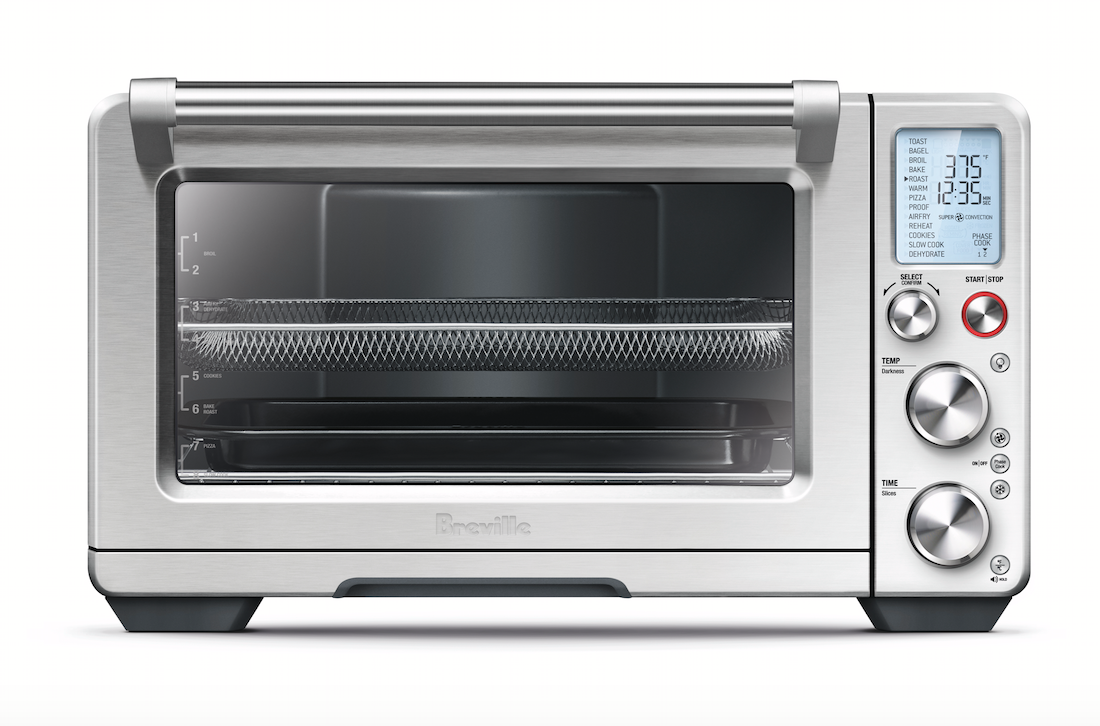 I have had a fair share of experience with appliances over the years and when I come across one that stands out, it needs a little attention. Just like the easy bake oven my mom gave me as a little kid, this has me excited all over again.
What I am talking about here is the Breville Smart Oven Air, just in time for Mother's Day. This is not your typical portable convection oven. This is bigger and better. Since I am not a microwave user, this is a super convenient alternative. Similar to a microwave, it just sits on your counter top and gets things done however without any detriment to your health.
Why the Smart Oven Air stands out!
Although slightly bigger than other convection ovens, this all in one oven has features I never would have dreamed of in an appliance like this. You can roast, bake, dehydrate and my favourite feature is the air fryer. The "smart" technology allows the oven to heat up fast and cook your meals more efficiently. Element IQ technology moves the power around the oven to deliver precise cooking temperatures in the right place at the right time for perfect results.
This means you can slide in a try of sweet potatoes and literally 30 minutes later you have crispy fries without the deep fryer. I typically bake sweet potato fries regularly in my oven, but they usually come out a bit soggy and mushy – which never really bothered me. However with this feature on the smart oven air, these fries come out crispier  with or with very little oil needed. I have even done them completely oil free as well.
As you can tell, I am a little obsessed at the moment! I seriously can't stop using it. I have already roasted cauliflower, baked fish and air fried many sweet potatoes in there. Today I am even going to be using it to bake some muffins!
Now it's time for you to get just as excited as you have a chance to win a Smart Oven Air and make your own creations! Just see the details below.
GIVEAWAY + RECIPE DEMO DETAILS
In order to have the chance to win yourself a smart oven (value $599.95). Just watch for details on my instagram, make sure you are following @marniwasserman!
In addition, the winner will be announced on my Facebook live video on Thursday at 5 pm where I will be making this recipe live and showing you just how beautiful the smart oven air is in person. Be sure that you like or follow my page so you can join in or watch it on replay.
I am super excited to share this contest and this recipe with you just in time for Mothers Day!
Rosemary & Pumpkin Seed Yam Fries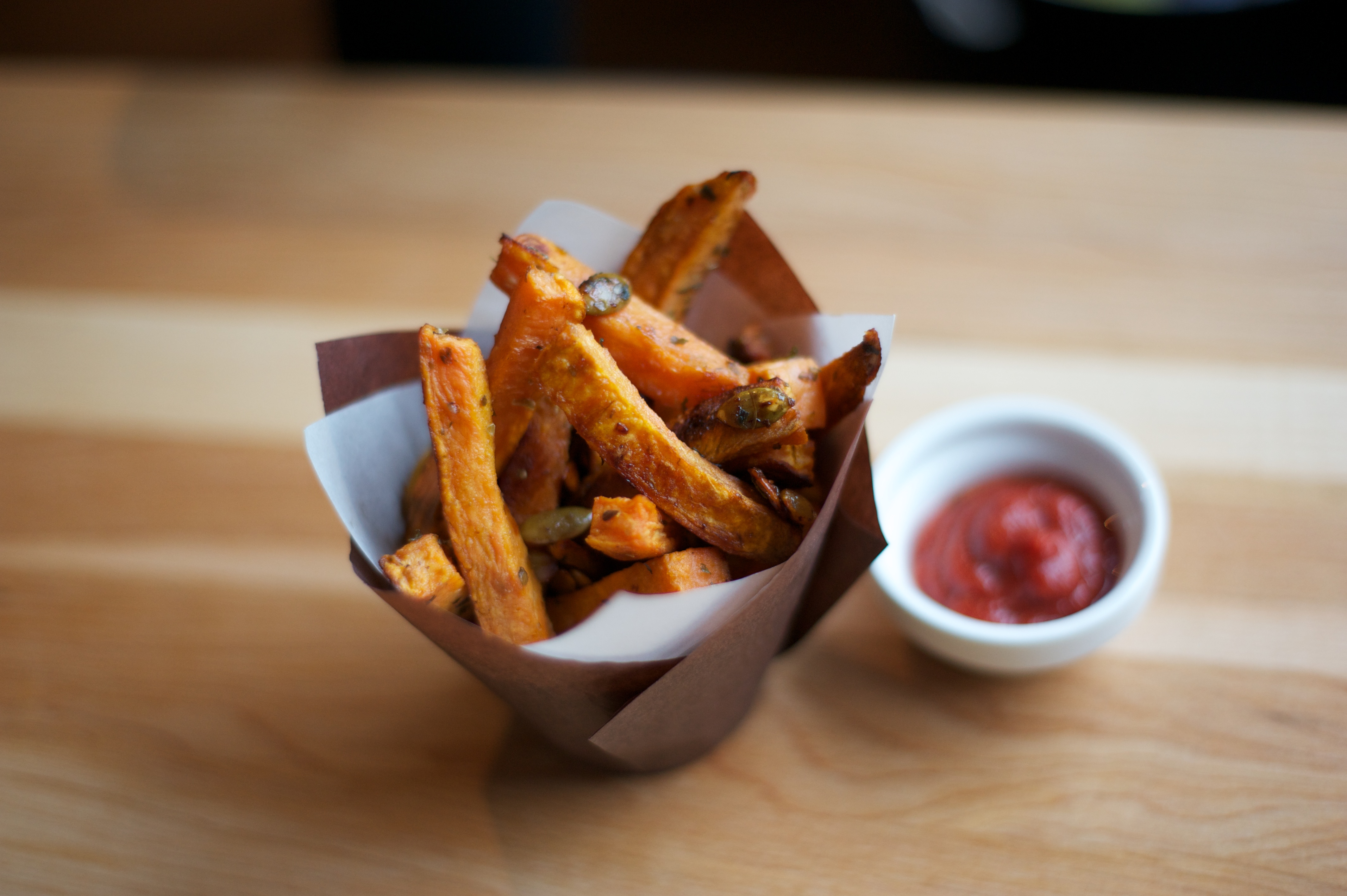 What's in it
2 yams cut up into fries or wedges
1 clove of garlic crushed
1 tbsp pumpkin seeds, chopped
1 tbsp avocado oil
1 tsp sea salt
1 tsp dried rosemary
Toss all the ingredients together in a bowl. Spread the yams out on air fry tray and pop into smart oven. Use the Air-Fry setting as it is pre-set to cook for about 30 minutes. Just keep your eye on them and don't hesitate to taste them along the way!
You will definitely want to pair these fries with my Cherry BBQ sauce.
Enjoy & good luck + Happy Mother's Day!