I have to say this is probably my favourite room in the house. How can it not be when so much love went into creating the best nursery possible for our upcoming ultimate baby (due any day now).
As someone committed to eco and sustainable living, there was going to be no short cuts on sourcing the best possible products for this room. Luckily, our job was made very easy as our local baby goods store Three Lambs Boutique – has it all!
We knew pretty much right off the bat we wanted to register here for all our baby goodies – and we are so grateful, as they have everything we needed. They have done the work for us by sourcing and vetting some of the best products for baby.
Of course you can buy the items listed below at Three Lambs if you are local or in the Windsor area, otherwise you can go directly to the company website, amazon or find them elsewhere. I have put links in for everything to make it easier for you and to get a visual of the products listed.
What is shared and listed below is part of our initial list, but of course I will continue to add to this list as we accumulate more items. But first, here's a little tour of TUB's room.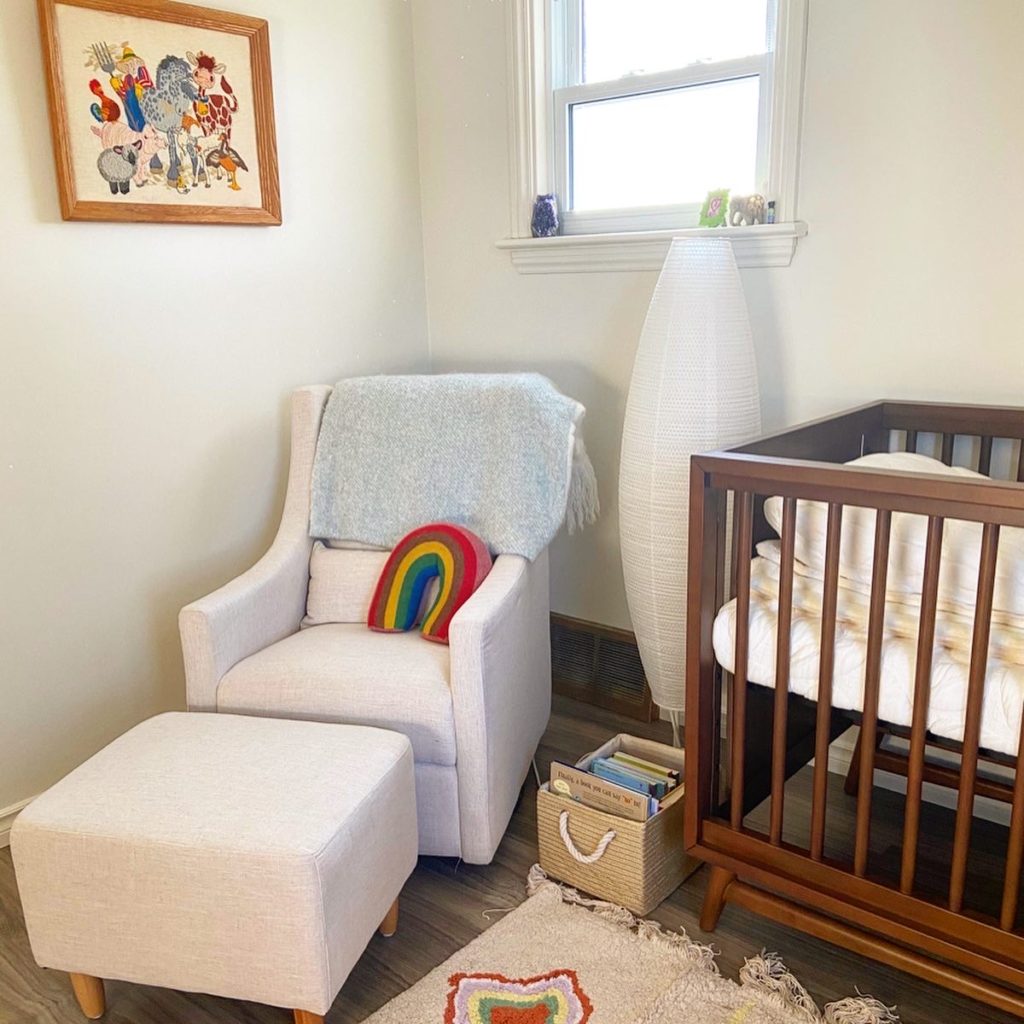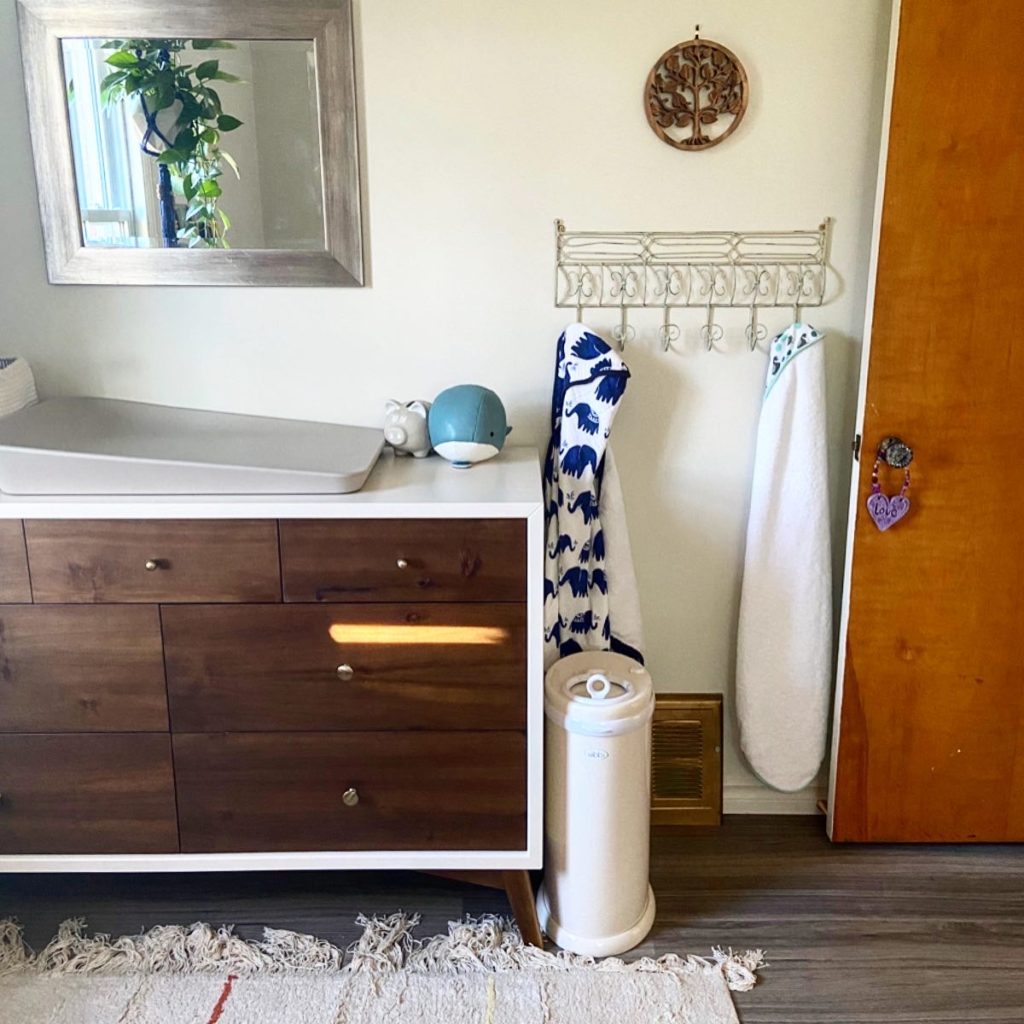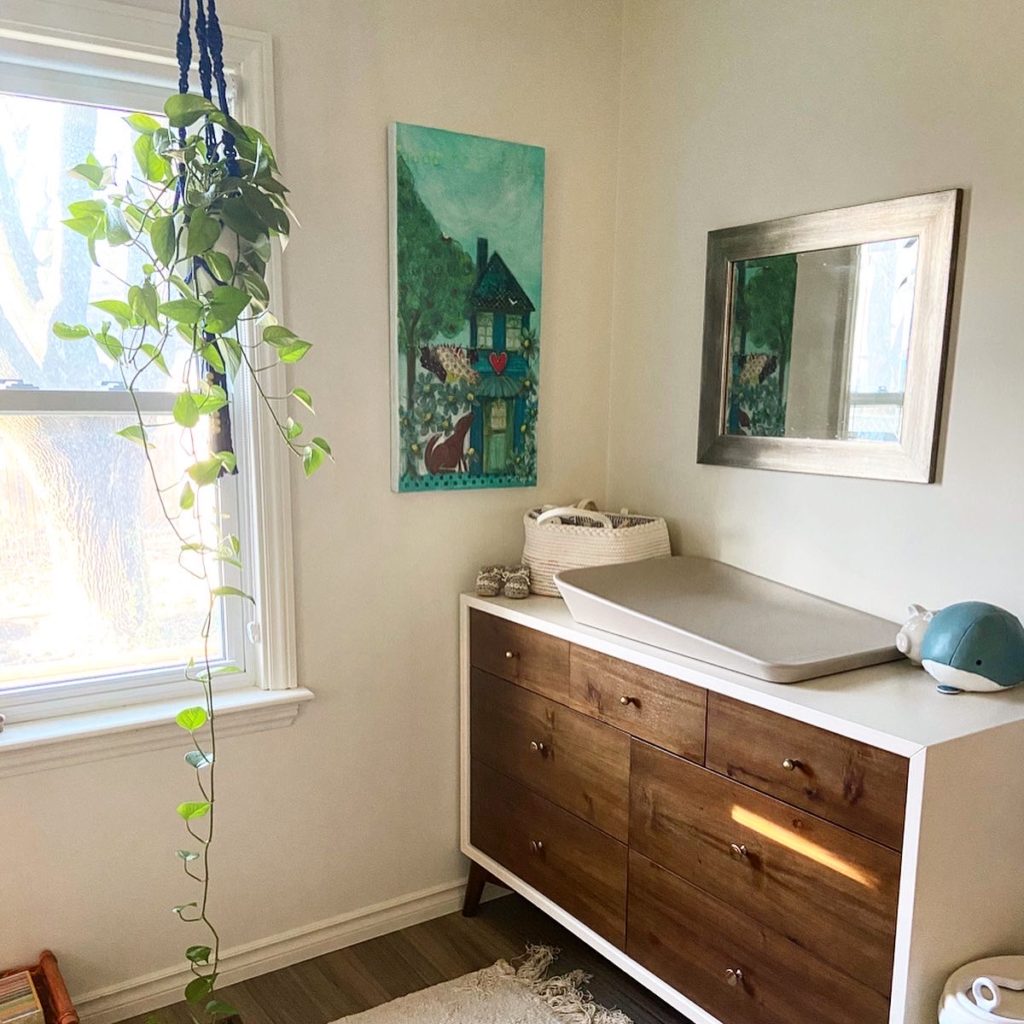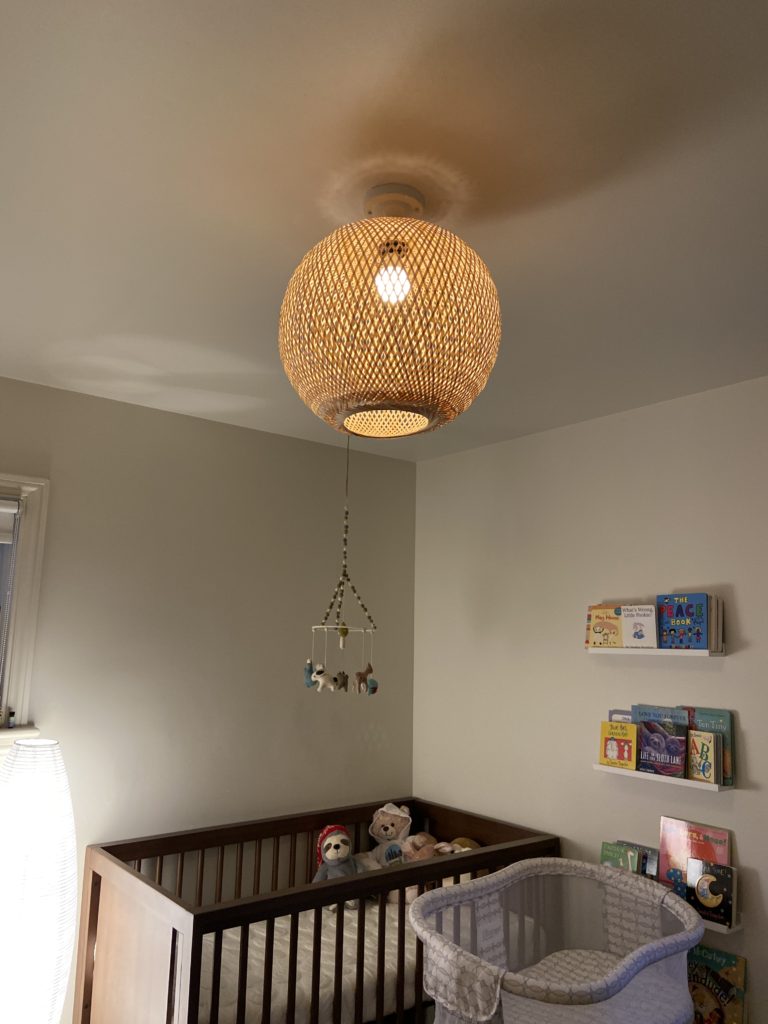 Sleeping:
Changing station:
Changing mat – Leander Cappucino
Natural portable diaper organizer
Diapers:
Eating:
Chilling:
Decor:
Floating book shelves – Amazon
Mobile – Woodland Creatures Pehr
Pendant light – Urban Outfitters
Breastfeeding:
Breastfeeding Pillow – Nook Sleep
Bathing:
Organic Body wash – Zoe Organics
Other Things:
Snacks:
Book:
Transportation Gear: