When it comes to blended drinks, I am quite the fan I must say. I have been drinking smoothies for as long as I can remember. My dad used to make delicious banana protein shakes while I was growing up and I think that was my first introduction to the concept of a smoothie. Something about creamy, cold and thick beverages, had me at the first sip. Over the years I started to develop and create my own concoctions in the kitchen using fresh ingredients including fruit, healthy fats like avocado, almond butter and coconut, clean protein powders and greens. Still to this day, smoothies are a regular part of my routine and it would be hard to give them up – good thing there isn't a reason to at the moment 😉
As for juicing, I don't think I can recall when exactly my first green juice was. I just know I was heavily into them for years especially when there was a juicery on every corner where I lived. This made it very easy to get your hands on a cold pressed organic juice. But at the same time, I have had a juicer of my own for nearly 10 years. When I went to culinary school, there was at the time very "into" the raw movement and had to have all the appliances that came with the lifestyle. So I went for the best high quality juicer out there. A masticating twin two gear juicer that had so many parts and pieces – but it was worth the fuss to get all my greens, mircogreens and sprouts in.
Years later I bought my first centrifugal juicer, a Breville juicer and loved it. This made juicing even easier and I could put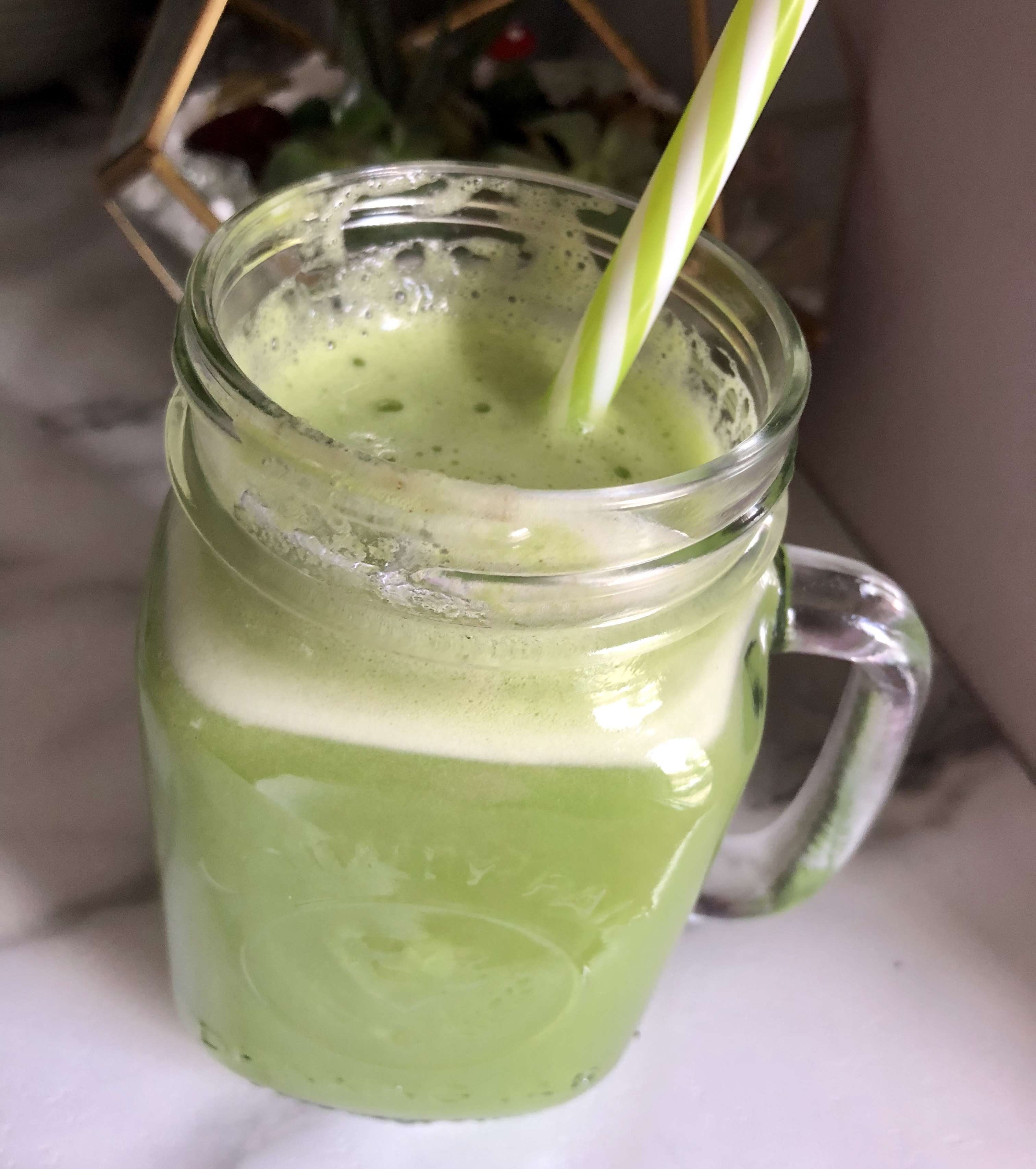 in whole fruits and vegetables – so simple and the clean up was a cinch. Now that Breville has become my go to brand for pretty much all of my appliances, I am so lucky and grateful to always have the latest version of their blender and juicers.
So I ask you, which do you prefer juices or smoothies? For me it's both. I am a big fan of bringing both into the rotation and love to enjoy both of them on the regular. I would say I am more apt to make smoothies on a daily because it's easier, more filling and just all around allows for more variety, but juices make their way into the mix quite a bit. Especially a good fresh green juice in the summer when all the veggies are in season.
Right now I am in the midst of the Breville Colour Me Healthy Juice and Smoothie Challenge using my blender and juicer from Breville. I am using their Fresh Planner which is full of amazing recipes for both juices and smoothies. Be sure to check it out and join me or start your own challenge whenever it's convenient. Checkout all of my delicious recipes from the week featured below.
….Also super exciting news: Breville is going to be at the Lole White Tour in Montreal. They will be sharing some delicious pre and post yoga blended drinks and freshly juiced drinks & THEY ARE GIVING AWAY TWO VIP SPOTS! Enter today to get a VIP spot on the LOLE White Tour  and make sure you enter before July 31st!
START JUICING OR BLENDING WITH ME TODAY + WIN A JUICER OR A BLENDER!
For the smoothie and juice lovers reading this post…guess what! I am going to be giving away a Breville Boss Blender and Juice Fountain Cold XL away!
All you have to do is follow me and watch out for my instagram post on @marniwasserman on July 5th sharing a picture of my smoothie & a blender.
I will be announcing the winner on my Instagram on Friday July 6th. I will be also showing off the Boss Blender making a delicious smoothie on Friday July 6th at 4:30 pm on my instagram live.
Marni's 5 Day Blended Drink Challenge
Day 1: Green Coconut Smoothie
1 cup coconut water, 1 cup coconut milk, 1/2 cup water, 1/2 banana, 1 mango, 1 tbsp almond butter, 1 handful of kale and sunflower sprouts and 2 scoop collagen
Day 2: Green Ginger Smoothie
2 stalks celery, 1 handful collard stems, 3 broccoli stems, 1 apple, 1 inch piece of ginger, 1/2 lime
Day 3: Chocolate Raspberry Smoothie
1 cup coconut water, 1 cup coconut milk, 1 cup water, 1/2 avocado, 3 pieces of coconut meat, 1/4 banana, 1/2 cup raspberries, 2 tbsp cacao powder, 2 scoops chocolate collagen
Day 4: Raspberry Pitaya Smoothie
1 cup frozen raspberries, 1/2 banana, 1/2 pack frozen pitaya (dragon fruit), 2 cups coconut milk, 1 cup water, 2 tbsp almond yogurt, 2 scoop collagen, 1/2 avocado
Day 5: Mango Vanilla Chia Smoothie
1 mango, 1/2 banana, 2 tbsp almond yogurt, 2 tbsp chia seeds, 2 cups coconut milk, 1 cup coconut water, 2 scoops collagen
If you are plant-based or vegan, feel free to swap the collagen for a high quality plant protein like Sunwarrior Warrior Blend!