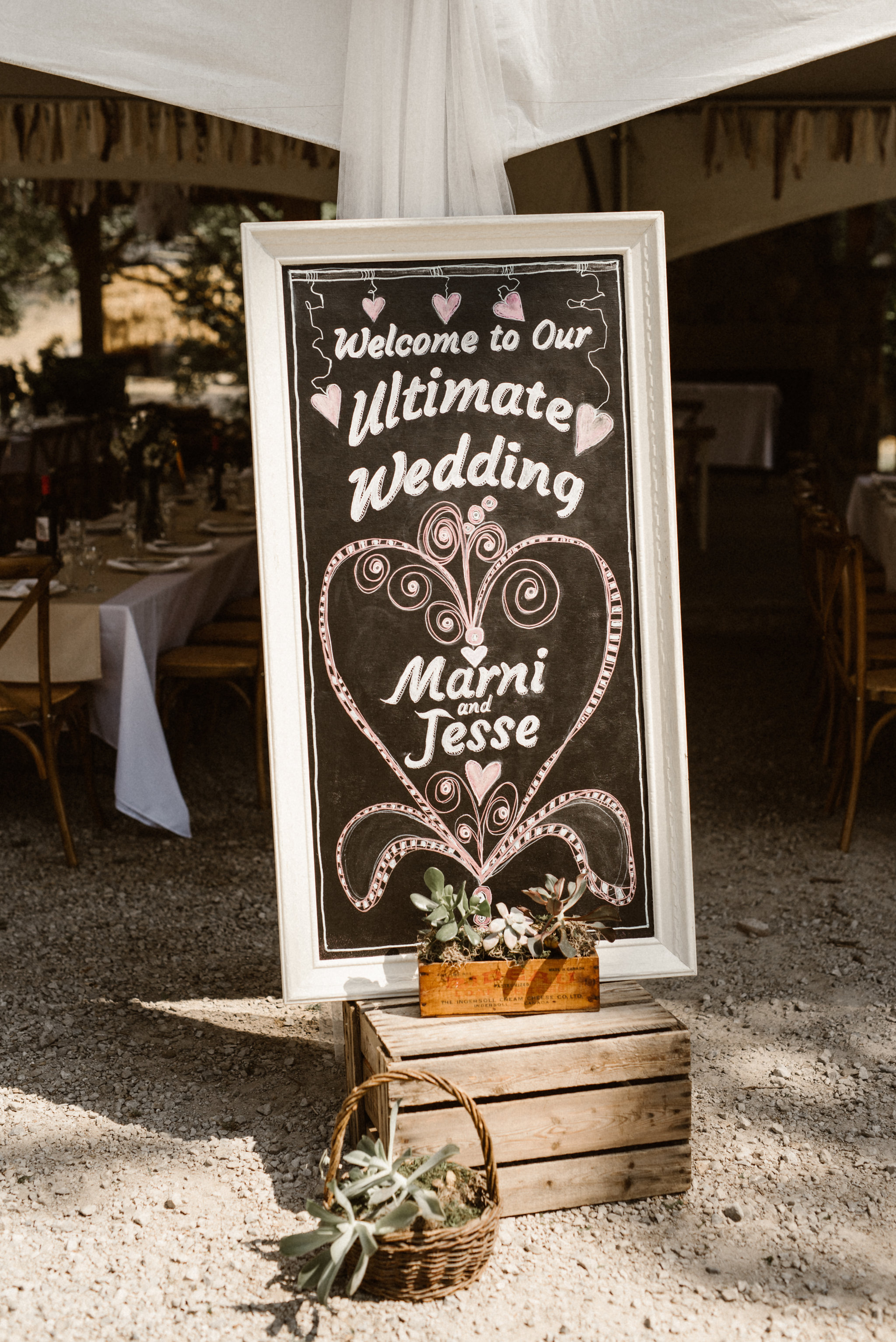 My whimsical storybook fairytale wedding came true!
I am not even that girl that has been dreaming about her wedding her whole life. I am just a girl that wanted a practical, simple and beautiful wedding with all my favourite people and favourite things. It happened!
In fact, Jesse and I had the most unbelievable day of our lives…we are still reminiscing about it.
In fact we just recorded and episode all about it!
What just has us beaming still with joy is that we created and manifested this day from our hearts.
We truly did exactly what we wanted to do in a way that made us happy and kept to our values. We also have incredible families that supported us in every step of the planning process and contributed immensely in their own talented ways!
There are specific "things" that we wanted to embrace to make this day uniquely ours. Firstly, we wanted it simple and sustainable. This goes from everything to what we were wearing to the decor and even the food.
In terms of what we were wearing, we chose clothing that was comfortable, breathable and eco. We are so happy with this decision, as it was a hot day and a long wedding dress and a black suit would not have been ideal.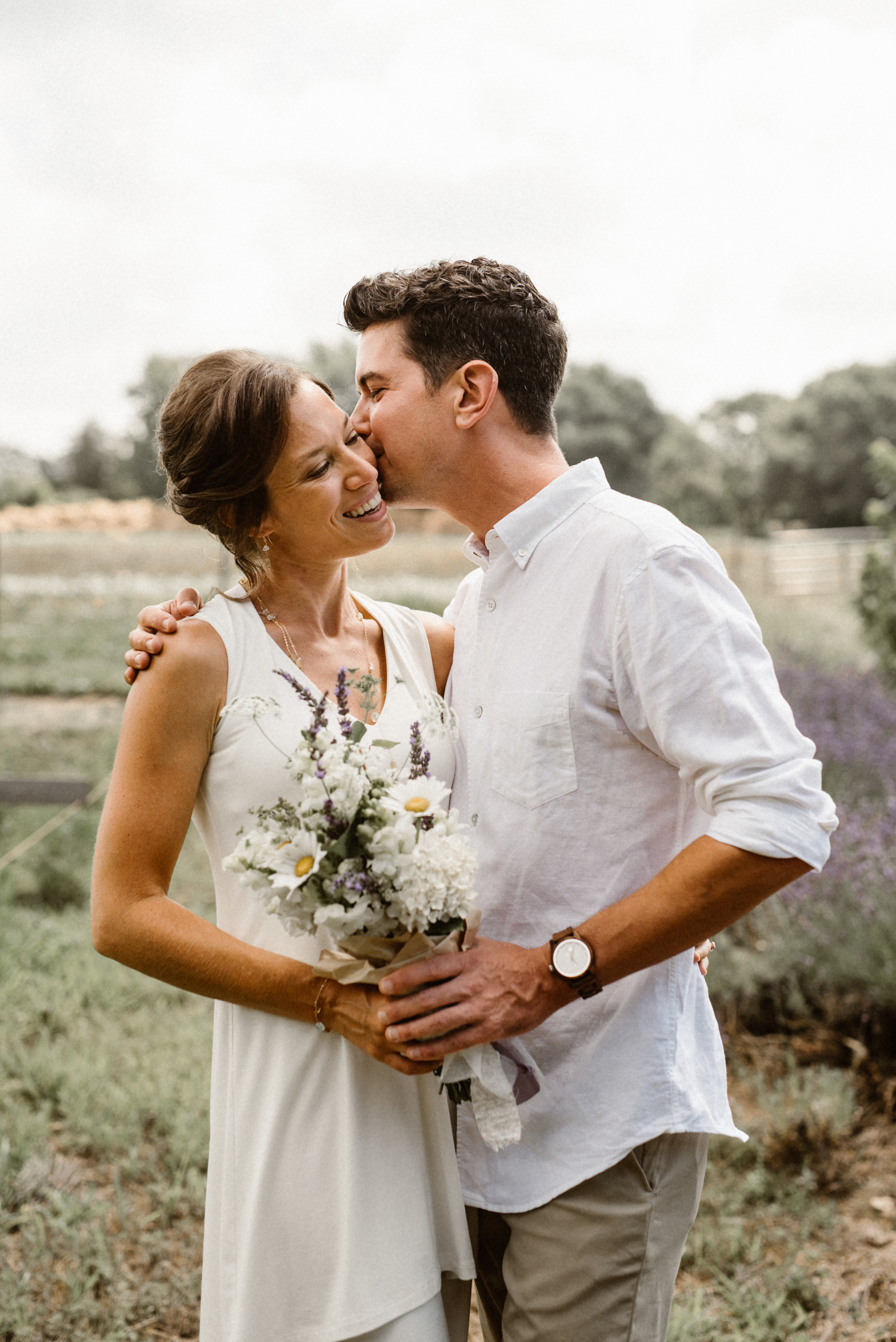 We chose to have Goji our dog, as our ring bearer & flower girl. She did a fabulous job at marching down the aisle and was smiling the whole time!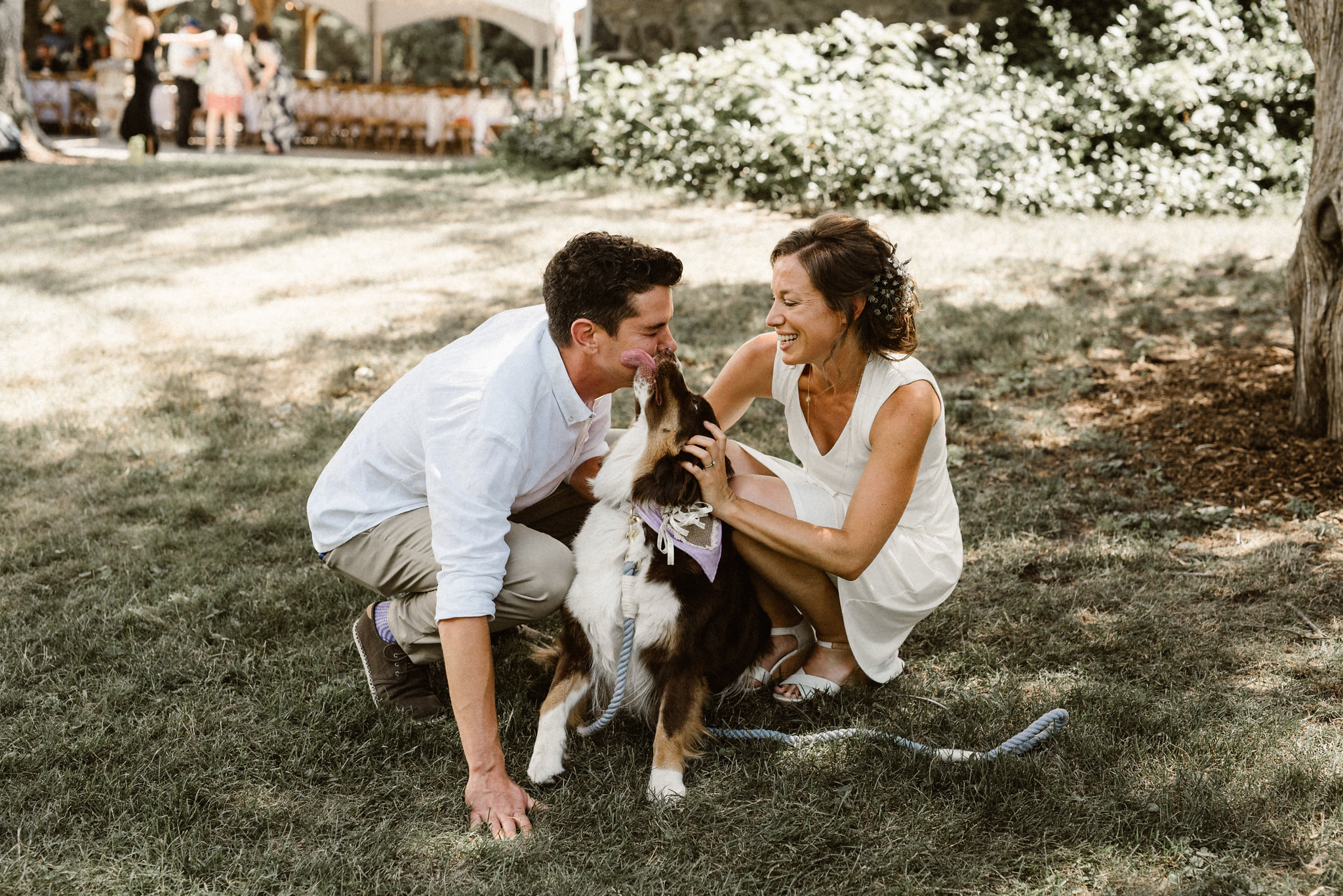 The ceremony was perfect, simple and very personal and meaningful. Our officiant was elegant and sincere and we made it our own by toasting to prosecco at the end and stepping on a glass (brining in my jewish traditions)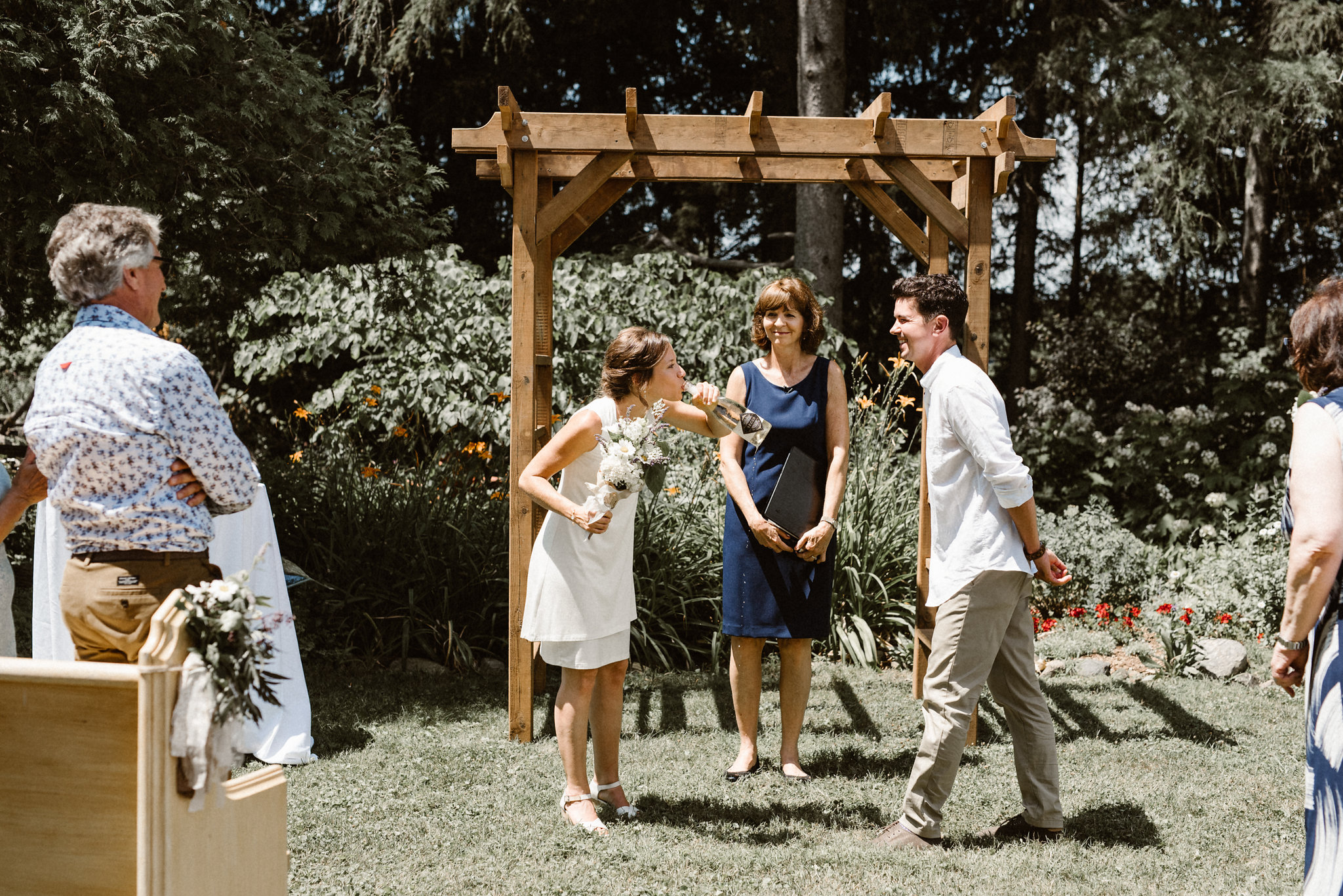 We also did a daytime wedding (as we aren't night people). So we served lunch and had our wedding between the hours of 11 – 5 pm. It was perfect! The meal was beyond scrumptious, offering grain-free + paleo + vegan options, and of course supporting local as much as possible! We served one of our favourite things to eat, pizza!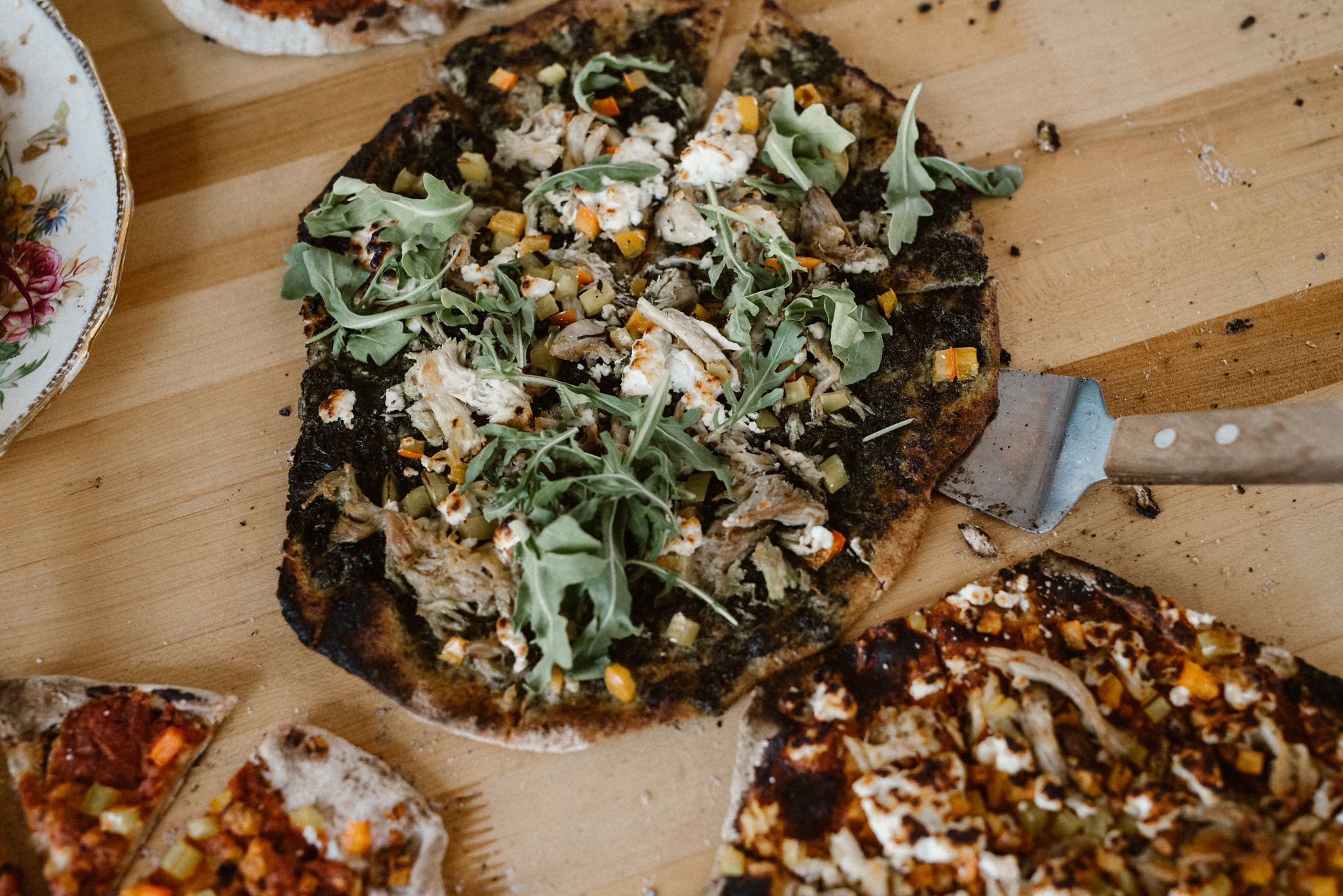 The venue, was on an organic farm. This is a local farm that we get our produce from and it was such a perfect spot for us to celebrate. Here we are in the organic kale fields doing our second photoshoot of the day.
The decor came together as a result of Jesse's uncle who built our wedding arbour (seen in the ceremony picture above), Jesse's aunt who did all the fabrics and Jesse's mom who wrote out all of our signs. Also, all the flowers were picked that morning right from the farm, including my bouquet!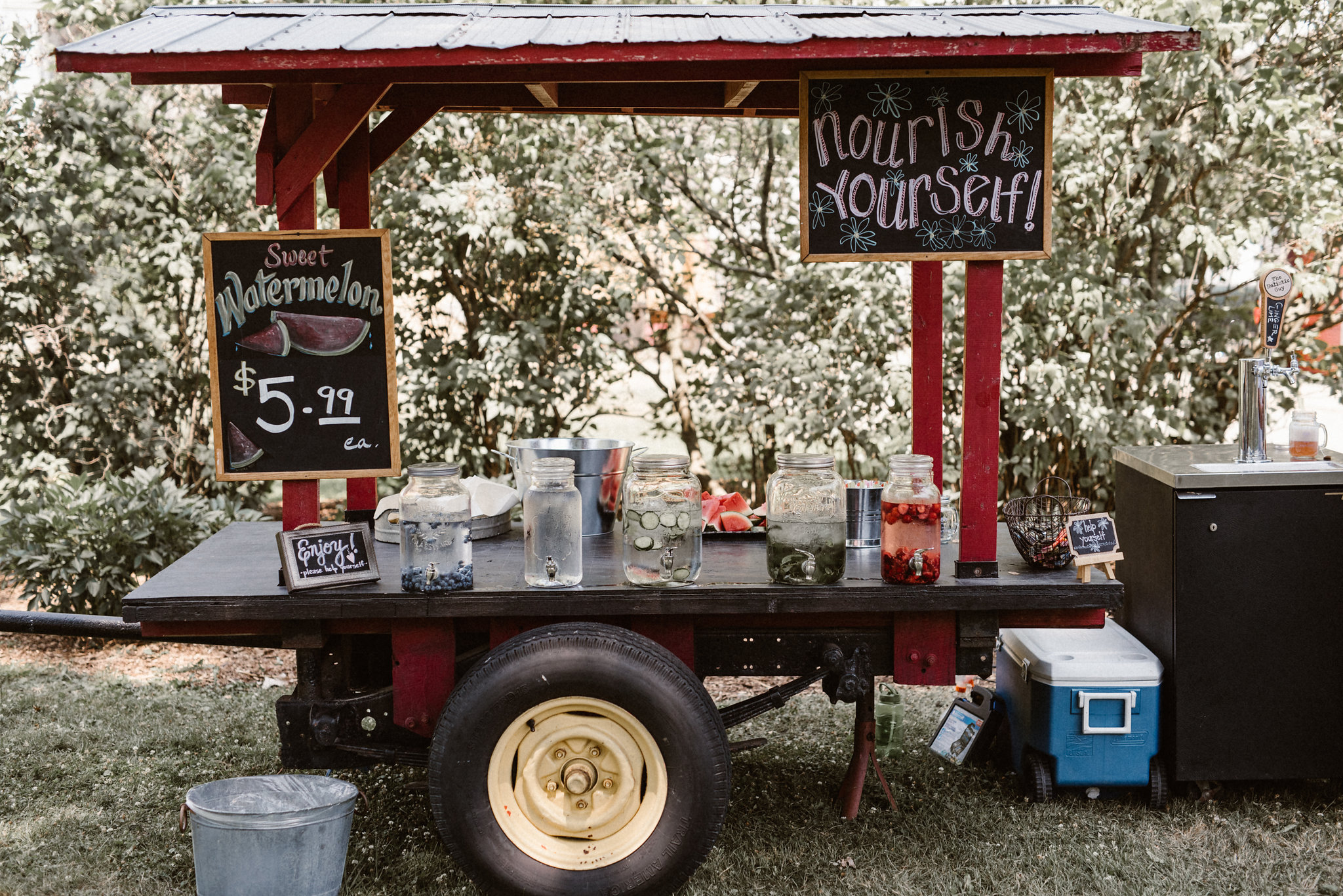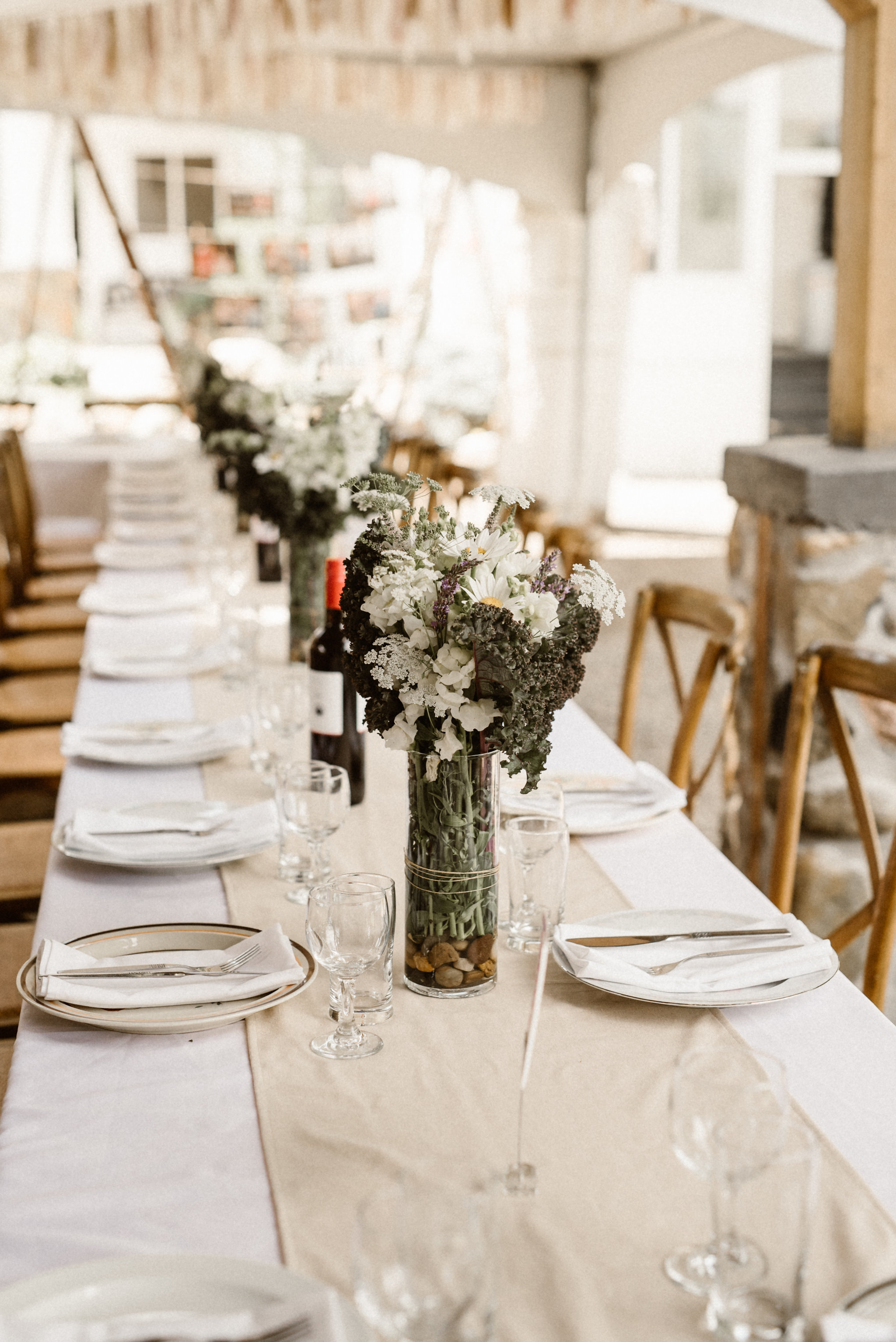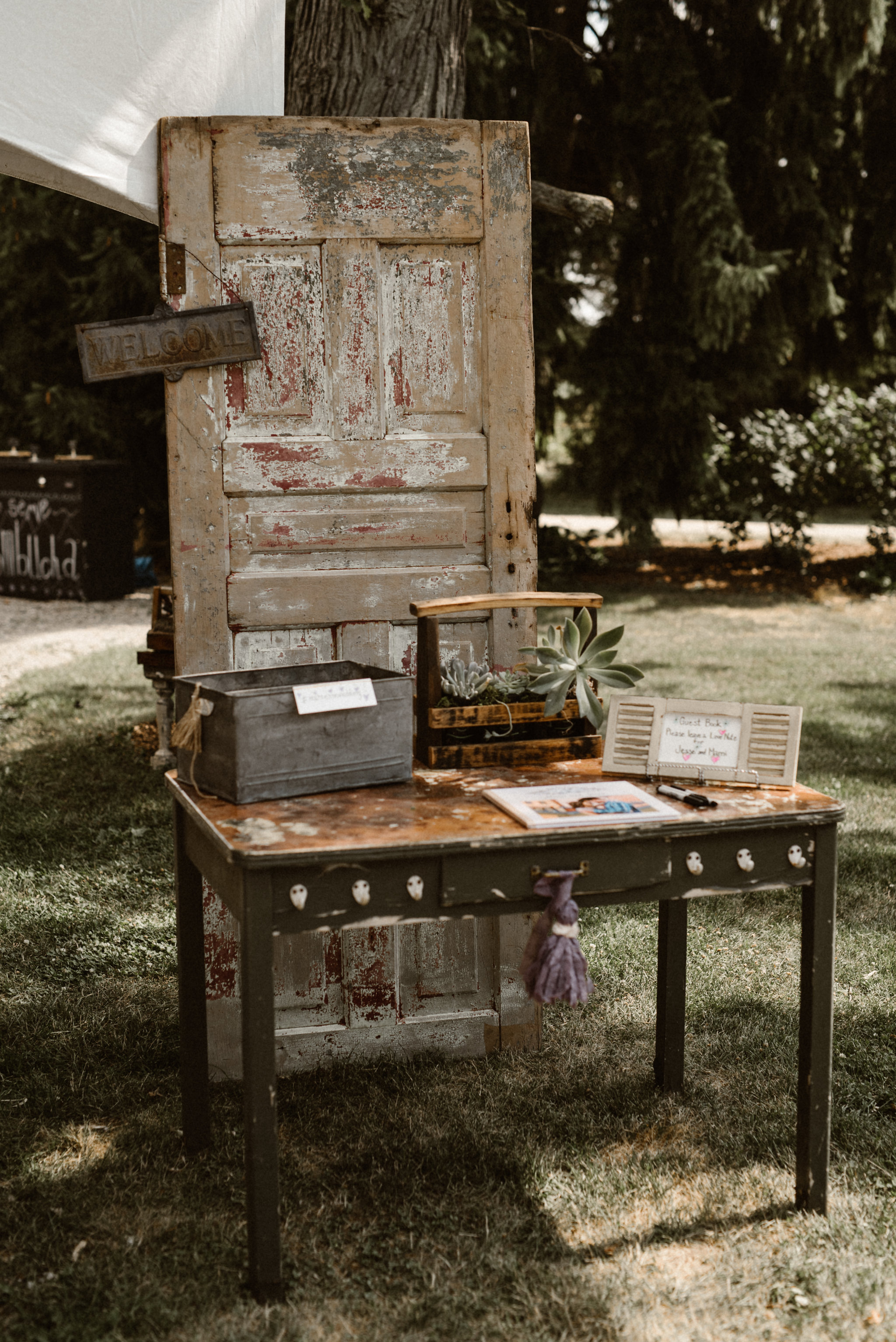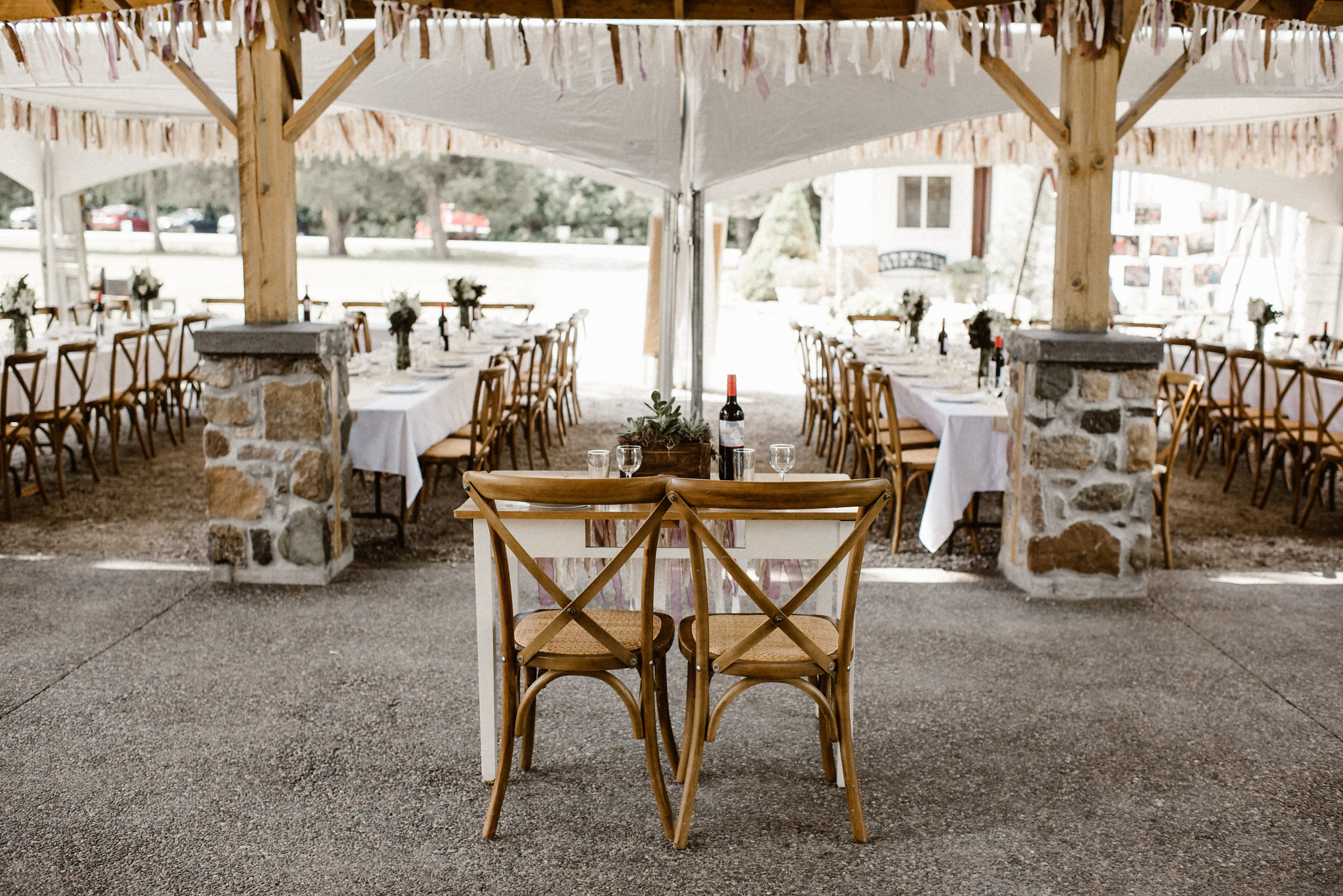 We only served wine and not hard alcohol. The wine was also local and from an organic winery. We also had custom labels done on them.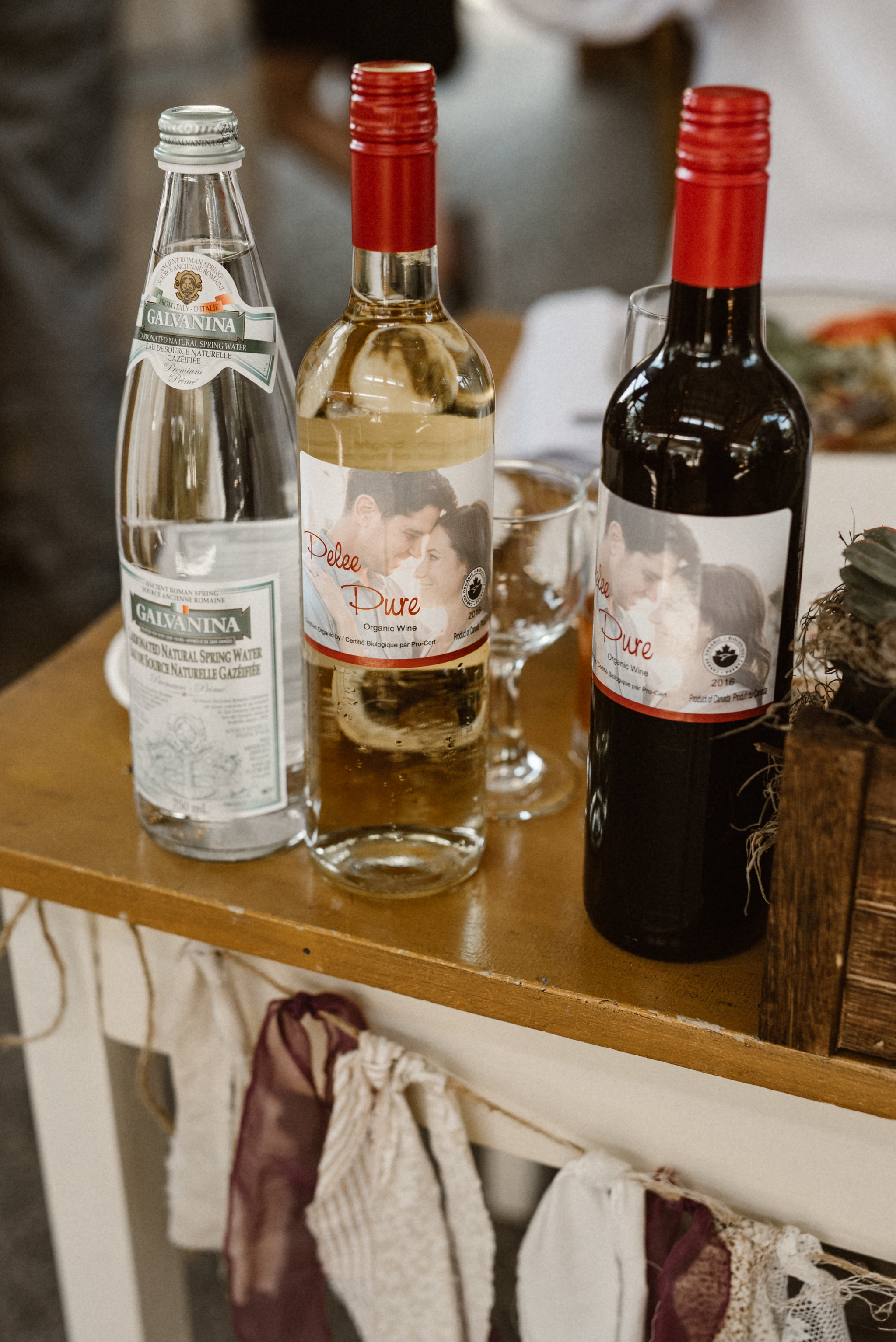 We served lots of fresh local home brewed kombucha on tap, so people had plenty to drink all day. In addition we also had RO water available on the tables.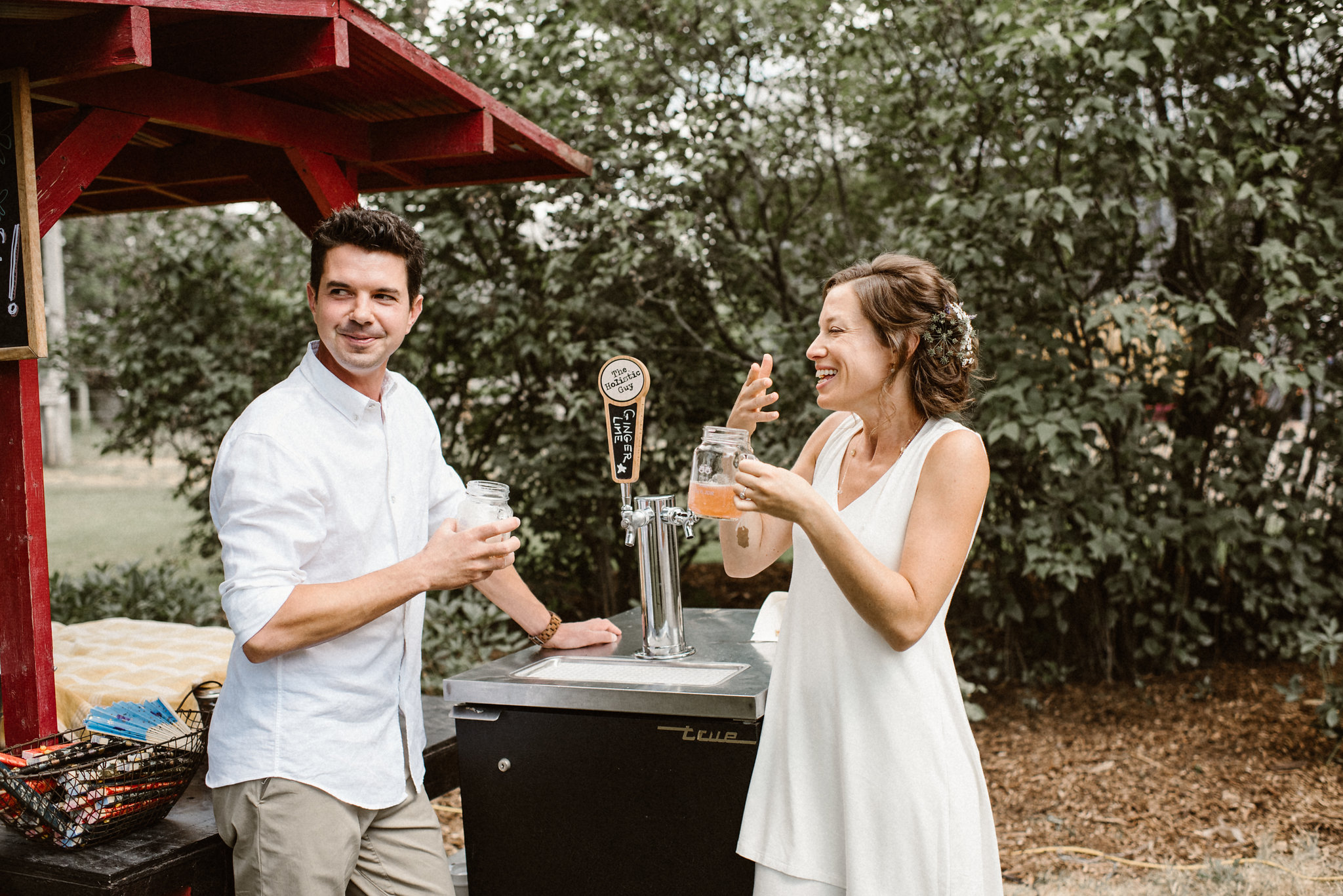 Our speeches were amazing, thanks to amazing friends and loving parents.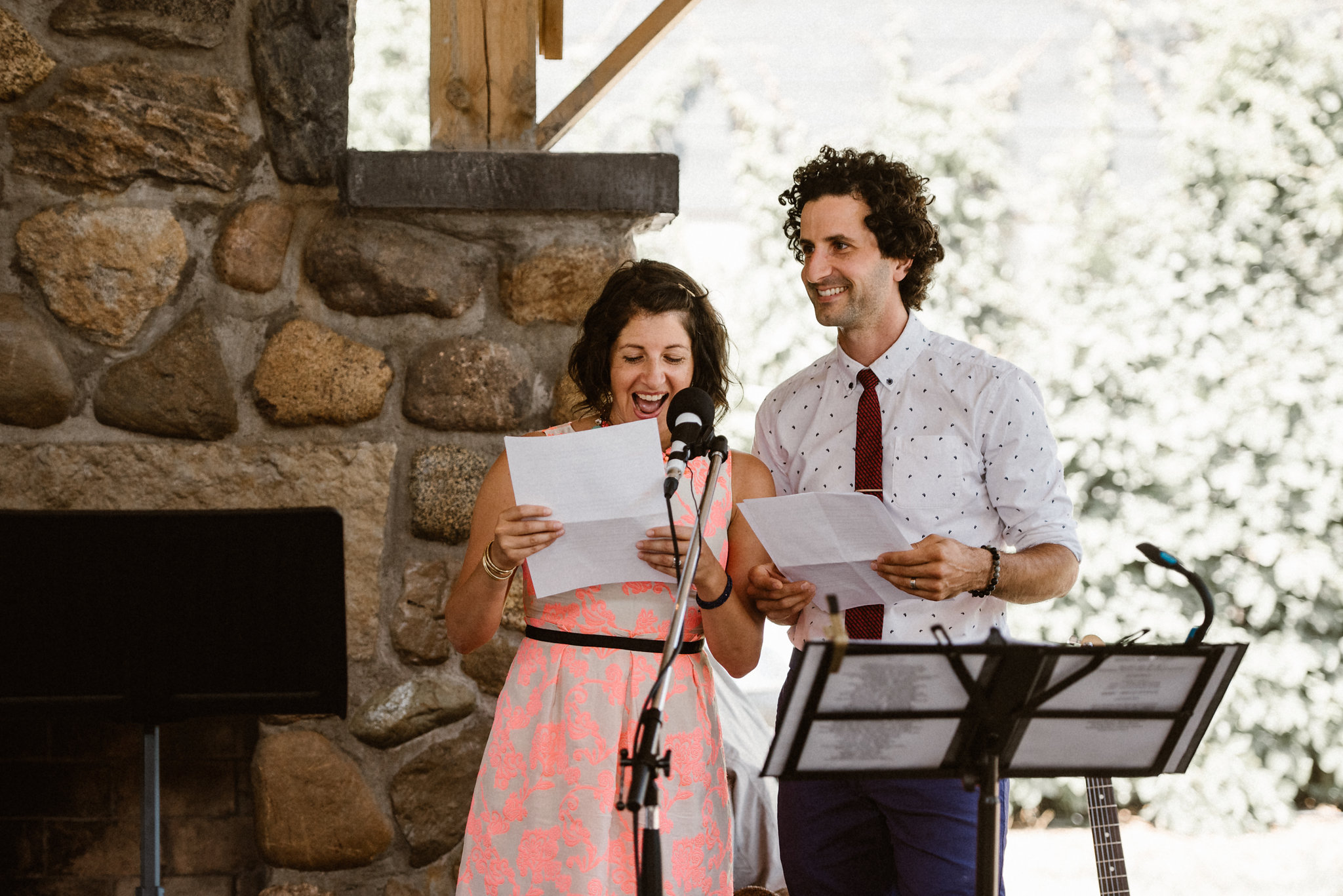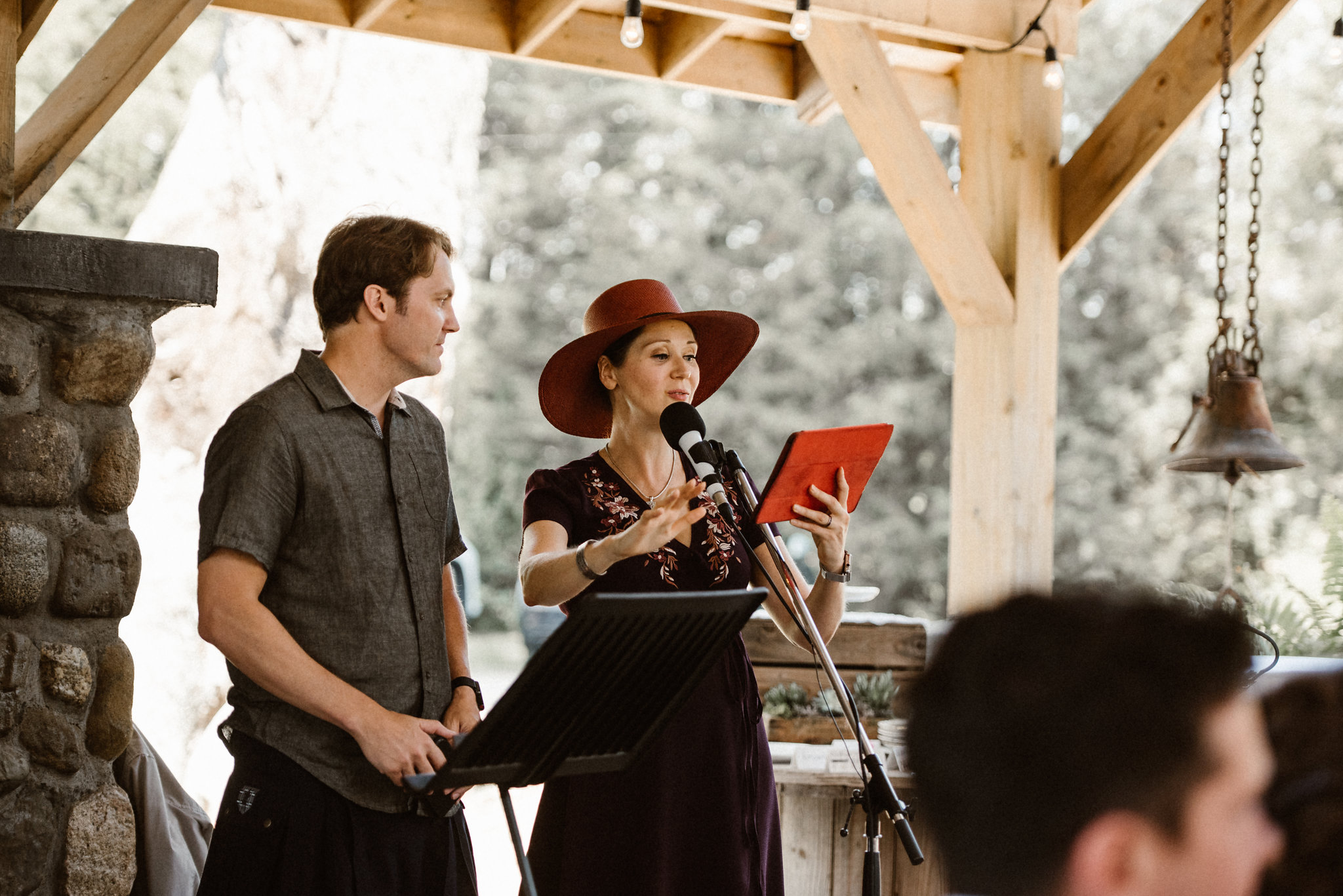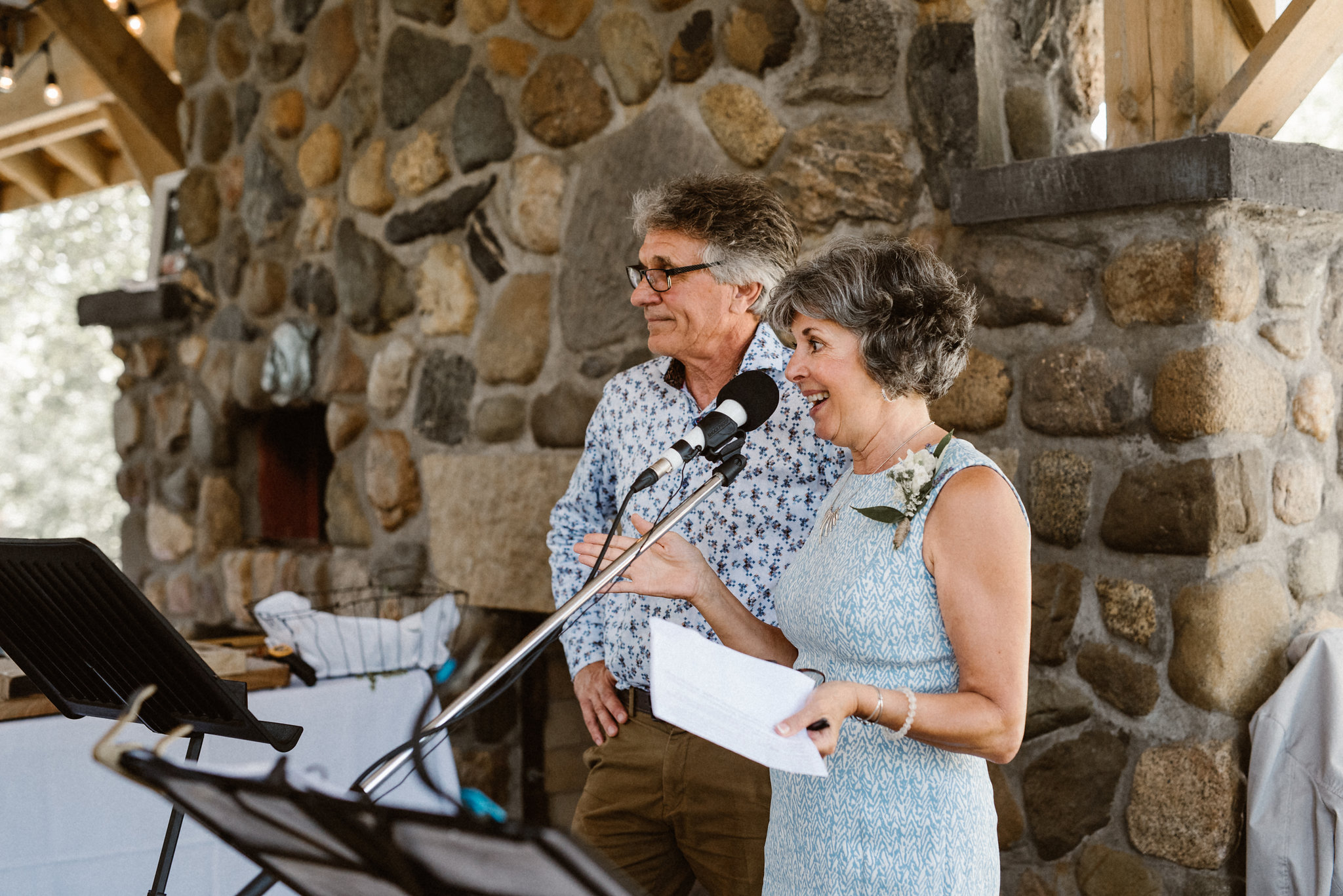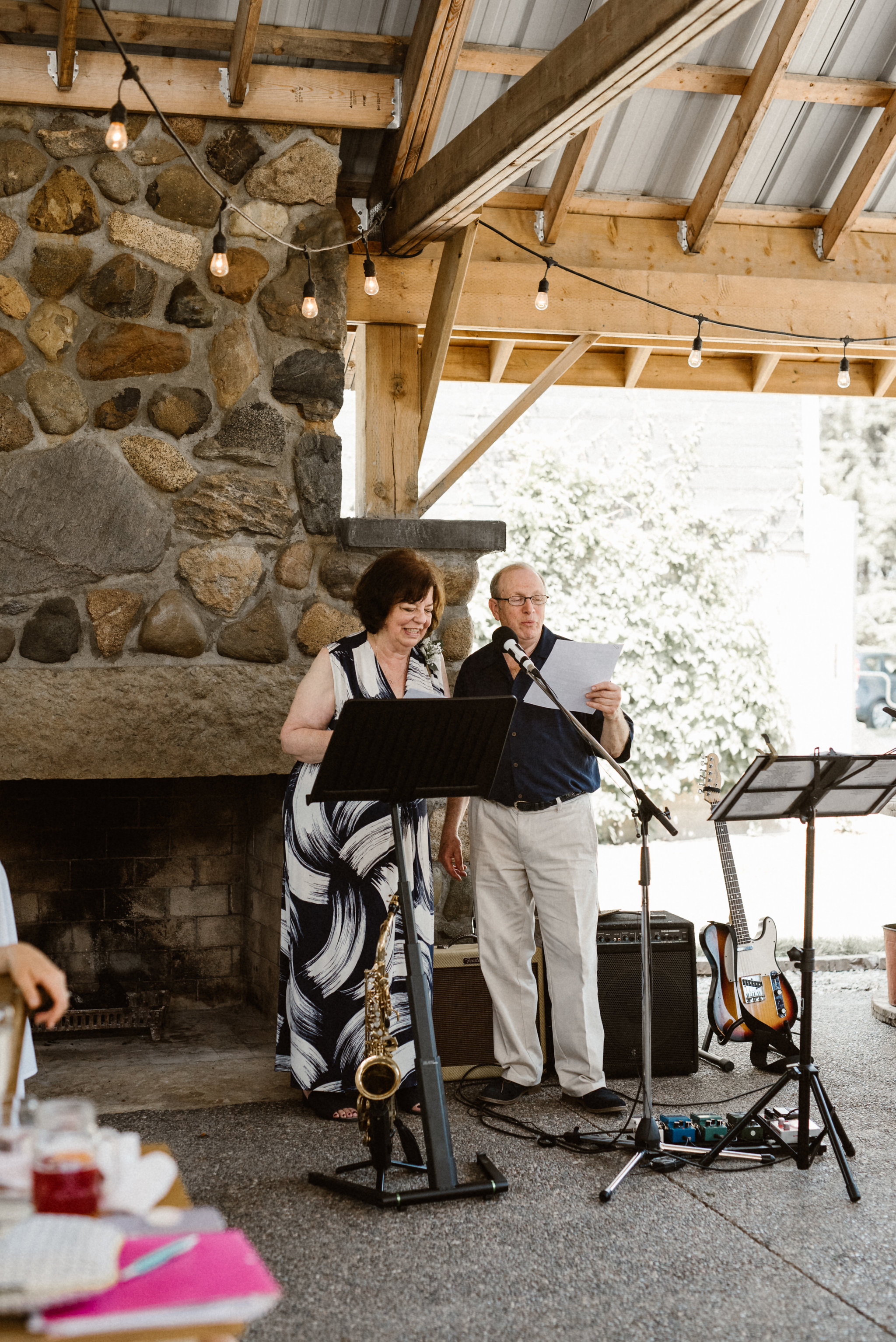 Our music was by a local musician who played acoustic guitar and also brought along a fellow sax player. Very suitable for the day! No loud DJ's 🙂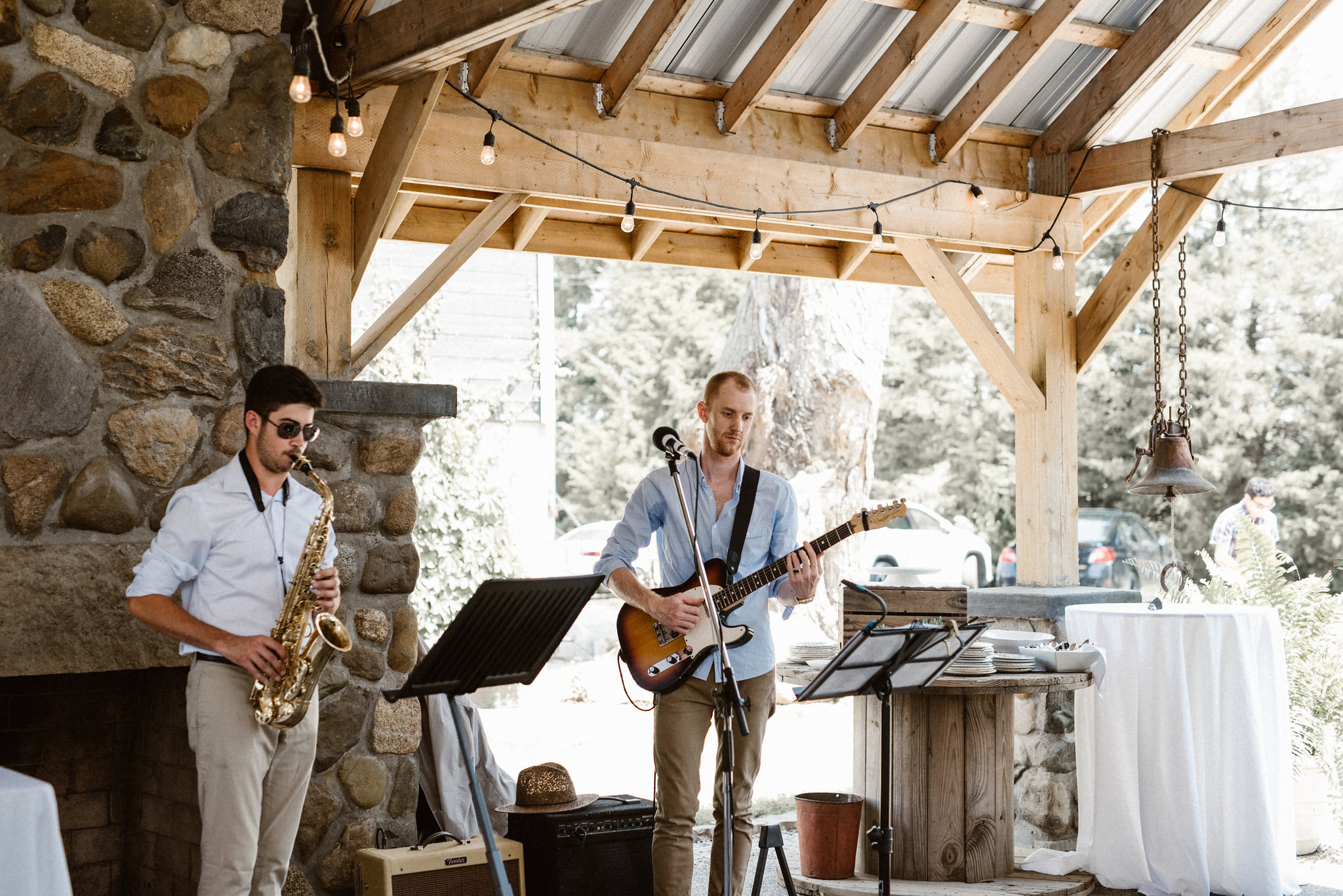 Of course our cake was incredible! It was made by our friends at Unbakedcake Co. It was raw, vegan, gluten free and organic. It was stacked high and full of delicious berry, lavender and vanilla flavours and made from cashews and coconut.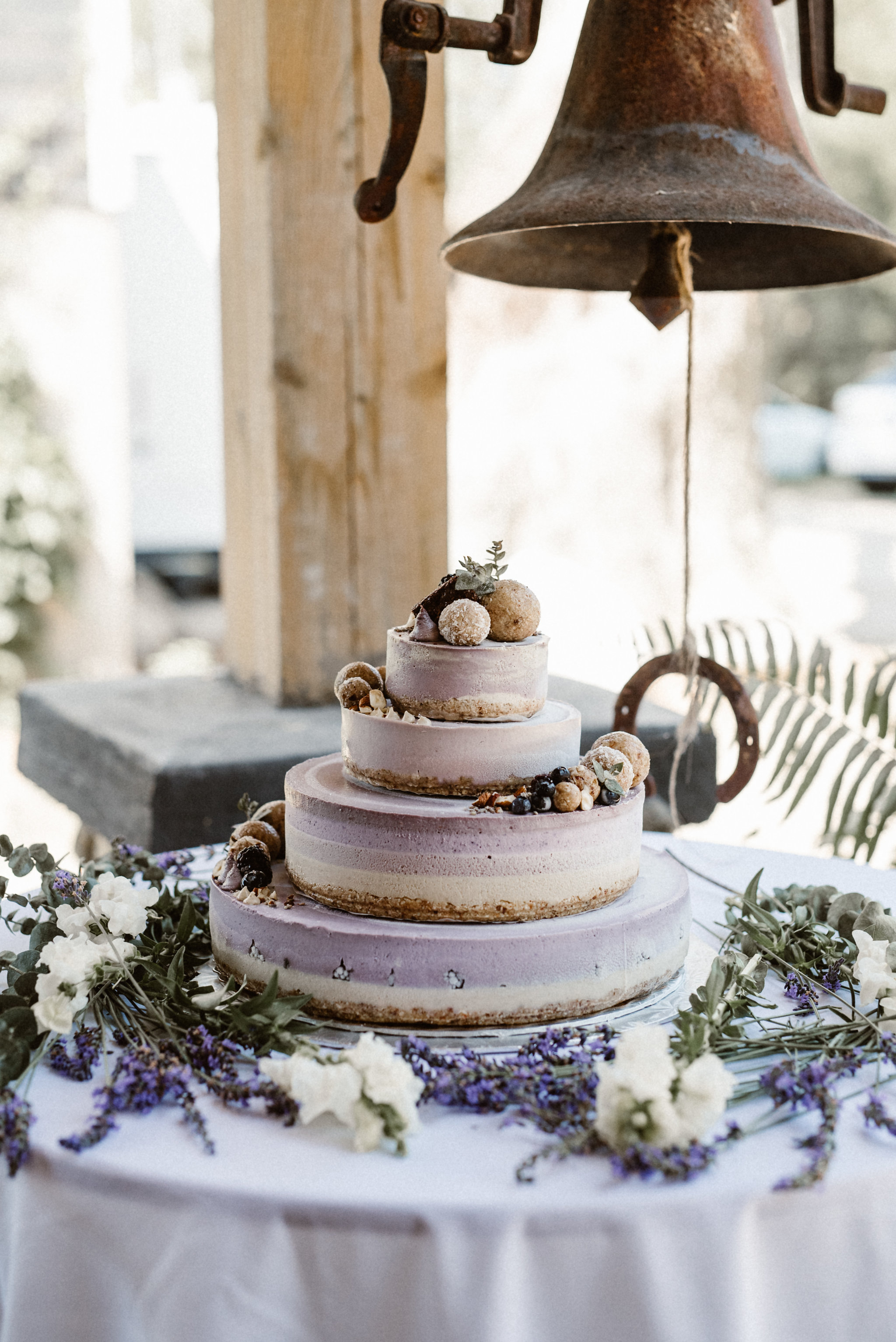 So as you can see, this was truly The Ultimate Wedding. I had all the delights a girl like me could want.
Here are some of the key players that made this day possible!
My dress was eco and made in Canada from Miik Inc
The venue was on an organic farm at Brandner Organic Farm
My Jewelry was handcrafted by Alora Flora
My whimsical fairy hair was by Tray'elle
Flawless make up from Flèche Skin Care
Cork linen wedges from Toms
An incredible wedding coordinator Adeline.rose.events
Local musical talent from Soul Brother Mike
The perfect videographer from Emotion Films
The best rustic pizza menu from Iron Kettle
Gorgeous chairs from Allure Events
Organic wine & secco from Pelee Winery
A very special raw berry cake from Unbaked Cake Co
Delicious kombucha and desserts from Carrots and Dates
More kombucha from The Holistic Guy
Thank you all for making this day so special